Photo credit: Business School
Photo credit: Darla Moore School of Business, USC
Photo credit: ESSEC Business School
Photo credit: FGV EBAPE
IBEA Study Option in the Bachelor in Business Administration
International Business Education Alliance (IBEA) - Study Around the Globe!

Three of eight semesters abroad – this is what the University of Mannheim offers you with the IBEA study option in the Bachelor's Program in Business Administration. Apart from spending five regular semesters at the University of Mannheim, you will broaden your academic and intercultural competences at leading business schools in the USA, Singapore, and Brazil.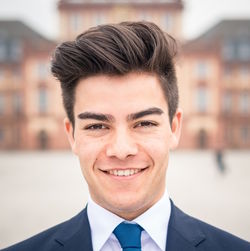 I not only grew as a person, but was also given opportunities I could have never imagined before. In IBEA, you constantly learn from inspiring and passionate people who push you to the next level.
Fabian Sinn, IBEA Student / Photo: private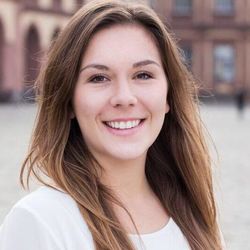 The IBEA program gave me an international mindset, which allows me to develop and interpret criteria for business performance that are valid worldwide, and to implement them appropriately in various contexts.
Alena Romahn, IBEA Student / Photo: private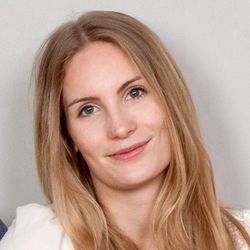 The IBEA program does not just enable me to attend some of the best schools on four continents. In my opinion, it is the unique intercultural exchange with students from all over the world and the incomparable international experience that help me grow personally and intellectually.
Lea Kloodt, IBEA Student / Photo: private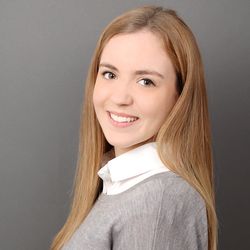 I would describe our cohort as a real team with a lot of respect and acceptance for each other. We have not only grown together and outgrown ourselves, but are also very closely connected as a group. It is a very fulfilling and confirming feeling that IBEA is a huge enrichment on a human level as well. Thanks to the strong, individual and dedicated personalities in the IBEA group, we learn from and with each other every day.
Lena Rudat, IBEA student / Photo: private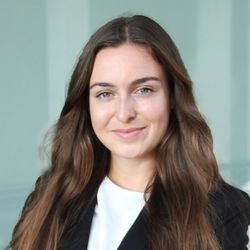 In the modern world and in view of the current political situation, it is essential that the leaders of our companies have a global mindset. IBEA encourages students to be inquisitive and to strive for international and practical experience, both curricular and extracurricular. This is an excellent basis for developing intercultural competencies and a global mindset. Participating in the IBEA program was definitely one of the best decisions I ever made.
Marie Rebmann, IBEA Student / Photo: private
Program duration: Eight semesters (full time)
Participating partner universities:
Course program: Five semesters at the University of Mannheim and one semester at each partner university
Course language: German and English, and Portuguese (depending on individual language skills)
Application period: During the second semester (spring semester), by April 30
Fees: No tuition fees at the partner universities

---
Students in their second semester of the bachelor's program in Business Administration have the opportunity to apply for the IBEA study option. All IBEA students start the program in Mannheim in the fourth semester. They will then study together as an international cohort. They will travel to the University of South Carolina (USA) in the fifth semester, to the ESSEC Singapore campus in the sixth, and to the FGV EBAPE in Rio de Janeiro (Brazil) in the seventh. All students will return to their home universities to complete their studies before graduating in the eighth semester.
Students will receive the IBEA certificate after successfully completing the program.
For Mannheim students, the fifth semester will serve as the regular integrated semester abroad.
The IBEA semester in Mannheim
A specifically designed course program is offered to the IBEA group at all locations.
You will take the culture course ISC 470 Business, Culture, and Society by lecturer Alexander Pfisterer in Mannheim. This will give you insights into the current economic situation in Germany and into Germany's role within Europe. The course addresses economic, cultural, and social relationships.
The cohort-specific course TAX 470 Business and Corporate Taxation in Europe by Prof. Spengel, a leading expert in international taxation, describes Europe's taxation system. This information will be subsequently applied to the corporate project in Mannheim: Students will spend six to eight weeks working on projects in multinational teams at EY in Stuttgart and PwC in Frankfurt, and will present them to the corporate partners.
Further course information is available in the module catalogue.
---
Is the IBEA study option just right for you? We look forward to receiving your application, following your successful admission to our Bachelor of Business Administration.
What you should bring with you

Applicants should be motivated and prepared to broaden both, their academic and cultural horizon. Apart from above-average grades and comprehensive language skills (English is mandatory, other languages a bonus), you should demonstrate excellent intercultural and social skills. Extracurricular activities and practical experience will be advantageous.

Further information on the requirements and selection criteria is available in the IBEA study option regulations.

How to apply

Interested students enrolled in the bachelor's program in Business Administration at the University of Mannheim may apply during their second semester. The deadline for the application documents, which have to be handed in at the International Office, is April 30.

A detailed application instruction can be downloaded from the website of the International Office a few weeks before the application deadline. This step-by-step guide explains what you need to submit and comply with when applying for the IBEA study option.

Selection

The selection committee will shortlist suitable candidates who will then be invited to an interview.

Further information on the selection process and criteria is available in the study option regulations.
Our FAQs will help you answer some of your questions regarding your semester abroad. You will find information on:
the responsible contact persons,
our partner universities,
the application and selection process,
the course selection abroad and credit transfer as well as
financial support
Should you have additional questions, please visit the office hours of your academic advisor or arrange a personal appointment via e-mail.
Charlotte Reith, M.A.
Manager IBEA
University of Mannheim
Dean's Office Business School
L 5, 5 – Room 105 (1st floor)
68131 Mannheim
Consultation hour(s):
Tue 10 a.m.–noon