At our Business School, you will be studying with an international perspective from day one thanks to plenty of opportunities to spend time abroad, a large proportion of courses taught in English, and a bustling campus with students from all over the world. Those who wish to further deepen their intercultural experience have several opportunities to give their course of studies a strong international focus: Apply for the IBEA global study option during your bachelor's degree in Business Administration and study in four different countries, or lay the foundation for a successful international career with one of our Double Degree programs at the Master's level!
International Visiting Professors Programs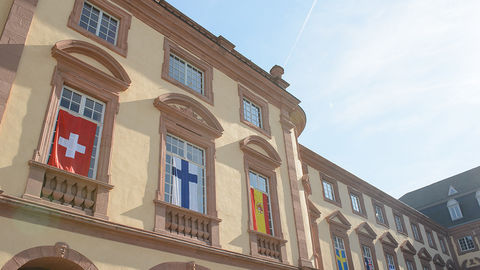 Each semester, the Business School of the University of Mannheim welcomes visiting professors from all over the world who teach and conduct research at the chairs of the Business School.
Yvonne Hall, M.A.
Head of International Affairs
University of Mannheim
L 5, 5
Dekanat BWL – Raum 105
68131 Mannheim