Mannheim Master in Management Double Degree Program
Two international degrees in one program
Our seven international Mannheim Master in Management (MMM) double degree programs involve spending half of your time studying at the University of Mannheim, and the other half at one of our renowned partner universities abroad. You will obtain two degrees: the Master in Management, M.Sc., awarded by the University of Mannheim and a second internationally recognized degree awarded by the respective partner university.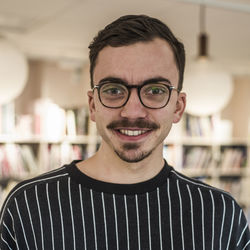 The double degree program was an incredibly fun, intense, and adventurous time that I would never want to miss. I not only had the chance to experience two different study programs and live in two very different countries, but also made very good friends, literally from all around the globe. I am very grateful for this experience. For all those thinking of participating in such a program I have only one word of advice: Apply!
Niklas Koy, Mannheim–Queen's double degree student. Photo: private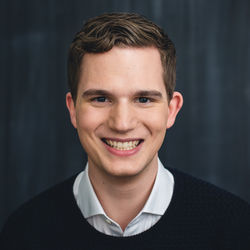 Participating in the University of Mannheim's double degree program together with Copenhagen Business School was a unique opportunity to gain international exposure extending far beyond a regular exchange semester and simultaneously earn master's degrees from two of Europe's most distinguished business schools. The Master of Information Systems at CBS is very complementary to the University of Mannheim's Master in Management and offers interesting new perspectives on the subject, great specialization opportunities and plenty of extracurricular activities. I can recommend the double degree track to any student interested in IT management and gaining international experience.
Lukas Hermanns, Mannheim–CBS double degree student. Photo: private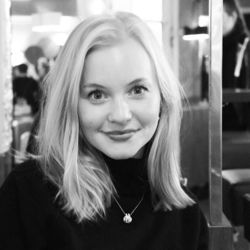 The ESSEC and University of Mannheim double degree program has not only been a valuable academic experience; it has also allowed me to connect to two communities of open-minded and ambitious fellows. With the double degree in my hand, I was able to pursue the international career I was aiming at.
Nina Schirrmacher, Mannheim–ESSEC double degree student. Photo: private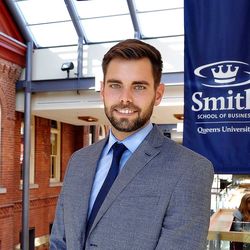 The double degree program with the University of Mannheim and Smith School of Business at Queen's University in Canada was an incredibly diverse experience and opened up a lot of opportunities for me.
Frank Ohnesorge, Mannheim–Queen's double degree student. Photo: private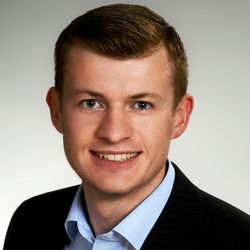 The double degree program allowed me to take advantage of the specializations of two outstanding universities, all while being able to complete my studies within four semesters.
Thore Konrad, Mannheim–USC double degree student. Photo: private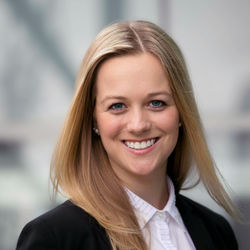 What I like most about the double degree program with ESSEC Business School is that we have the opportunity to spend a whole year abroad. We can become fully involved in the ESSEC community, for instance through working with associations or chairs, which makes the experience truly international.
Kathrin Teupe, Mannheim–ESSEC double degree student. Photo: private
Duration of study: Four semesters (full time).
Course of study: Two or three semesters at the University of Mannheim and one or two semesters at the participating partner university, depending on the program.
Language: German and English, and possibly also the language of the host country (depending on your language skills).
Application: In the first semester (fall semester), until September 30.
Fees: No tuition fees at the partner university.
Would you like to join one of our double degree programs? We look forward to receiving your application once you have been accepted to the Mannheim Master in Management program.
What you should bring with you

Applicants should be highly motivated and willing to think outside the box, both academically and culturally. Besides above average academic results and comprehensive language skills (English is mandatory, other languages a bonus), you should be able to demonstrate profound intercultural and social competences. Extracurricular activities and work experience will be advantageous.

Further information about the prerequisites and selection criteria is available in the application guide.

How to apply

Students of the Mannheim Master in Management interested in applying should do so at the beginning of their first semester (fall semester).

Applications are to be submitted to the International Office of the University of Mannheim by September 30 (deadline).

A detailed application guide can be downloaded from here a few weeks before the application deadline. This step-by-step guide will describe all the required documents and explain what to look out for when applying for the double degree program.
Our FAQs will help you answer some of your questions regarding our Double Degree programs. You will find information on:
the responsible contact persons,
the application and selection process,
financial support
Should you have additional questions, please visit the office hours of the Double Degree Manager or arrange a personal appointment via e-mail.
Charlotte Reith, M.A.
Manager Double Degrees
University of Mannheim
L 5, 5
Dean's Office Business School – Room 105 (1st floor)
68131 Mannheim
Consultation hour(s):
Tue 10 a.m. – noon