Study abroad during your bachelor studies
Experience internationality first-hand
Study as an exchange student at one of our 200 partner universities worldwide or organize your study abroad semester independently as a freemover. Since the semester abroad is integrated into your study curriculum, you will have the opportunity to broaden your academic and cultural horizon without prolonging your studies.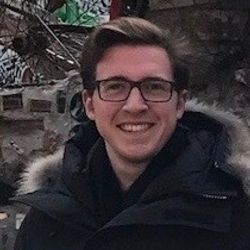 During my semester abroad, I had the opportunity to pursue my studies and experience a whole new country at the same time. This helped me to gain numerous new impressions, experiences and friendships. Therefore, I highly recommend studying abroad not only from a professional but also from a personal point of view. Due to the integrated semester abroad and the large number of partner universities of the Business School, it's rather easy to spend a semester at a foreign university during your bachelor studies.
Max Marner, student Bachelor of Business Administration / Photo: private
Our FAQs will help you answer some of your questions regarding your semester abroad. You will find information on:
the responsible contact persons,
our partner universities,
the application and selection process,
the course selection abroad and credit transfer as well as
financial support
Should you have additional questions, please visit the office hours of your academic advisor or arrange a personal appointment via e-mail.
Jennifer Thum, M.A.
Manager International Affairs & Outgoing Student Advisor
University of Mannheim
L 5, 5
Dean's Office Business School – Room 102
68131 Mannheim
Consultation hour(s):
Mon 10:30 a.m. – 12:30 p.m.; Thu 2 – 4 p.m.