Bachelor in Business Administration
For a great start into your career!
Study at one of the most renowned business schools in Germany: Our internationally focused Bachelor in Business Administration provides you with theoretical knowledge, company workshops and guest lectures, e.g. in Marketing and Finance, to get prepared for the professional world.
As an international student, I couldn't have wished for a more international studying environment. Within my bachelor, I had the chance to get to know students from all over the world, get in contact with various global corporations and spend a semester abroad. Now I started my master in management because I think it offers the best preparation for the professional career I am aiming for. I can only recommend it!
Haithem Khalfallah, student Bachelor of Business Administration and MMM / Photo: Xenia Münsterkötter
My studies at the University of Mannheim prepare me in an excellent way for my professional career. Internationality, practical relevance and personal development are daily fare.
Damian Snop, student Bachelor Business Administration / Photo: Elisa Berdica
Your profile

General interest in business interelationsships and the ability to work with dicipline and independently are provide a solid basis for successful studies. The following requirements need to be fulfilled for your application:

Please consult our statute for important details. 

To increase chances of admission, candidates should have (very) good grades on your university entrace certification, proof of English skills at the application deadline, practical experience and extracurricular activtities.

How to apply

How to learn about your admission

Until mid-August, you will receive notive on your admission via hochschulstart.de. If you decide to study with us, accept your study place in the portal of Hochschulstart. Afterwards, you will receive your admission letter via mail or via the application portal of the University of Mannheim. The letter contains your enrolment documents. Moreover, you receive information on your first days in Mannheim. After attending the orientation events, you will be able to put together your study plan and familiarize yourself with the examination statutes (only available in german!).

 
If you would like to make an appointment for our study counseling service about the content and the requirements for our program, please sign into our online calendar. To give us the chance to be prepared for your individual study counseling, please specify your concerns (using the text box "Anliegen").
If you would like to make an appointment in july or august, please write us an email (bachelor(at)bwl.uni-mannheim.de) instead of using the online calendar. 
If you have quite specific questions concerning the application and the admission of our program (e.g. applying with a non-german university entrance qualification, the notarization of documents or the correct form of your application), you should directly contact the University's admission office (bewerbung@uni-mannheim.de).
If you sign up for our study counseling, we assume that we are allowed to use your e-mail address for the coordination of your appointment.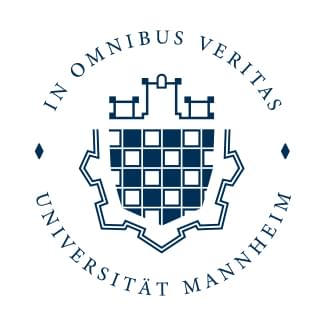 Student Counseling Bachelor in Business Administration
University of Mannheim
Dean's Office
Business School
Study Counseling

Consultation hour(s):
by phone Tue 9 a.m. – 11:30 a.m., Wed 11:30 a.m. – 12:30 p.m. and Fri 9 a.m. – 10:30 a.m.