Mannheim Master in Management
Become a manager within four semesters!
Be flexible in your studies at one of the most renowned business schools in Germany. Enjoy the international study atmosphere and profit from the practical orientation and extensive partner network.
I really appreciate the flexibility of the MMM to include a semester abroad and an elective. Moreover, I enjoy the possibility of getting in touch with many different companies through guest lectures and workshops.
Wibke John, MMM student / Photo: Felix Zeiffer
For me, the best part of the MMM is its freedom of choice. We can design our own study plan with one or multiple focuses so that in the end everyone has his or her fully individual degree.
Marlene Buschlinger, MMM student / Photo: Xenia Münsterkötter
Duration and start of study: 4 semesters (full time), annually in fall
Language of instruction: mixed German and English track or 100% English track (no German language skills required)
Application period: March 15 - May 31 (bewerbung.uni-mannheim.de)
Admission requirements: undergraduate degree, at least 36 ECTS in business administration, GMAT (min. 600 points, program code VLC-95-04) or equivalent GRE result
Selection criteria: semester/ study abroad, practical experience
International perspective: semester abroad, double degree programs
Fees: administrative fees of 156.70 Euros, additional tuition fees for non EU/EEA applicantsand for a second German Master degree
Study contents: module catalog 2017 (module catalogs 2011-2016)
Your profile

General interest in business interelationsships and the ability to work with diciplin and independently provide a solid basis for successful studies. The following requirements need to be fulfilled for your application:

An undergraduate degree with at least 36 ECTS from the field of business administration
A GMAT with a minimum of 600 points (program code VLC-95-04) or equivalent GRE result
Knowledge of German if you apply for the German-English track

Please consult our statute for important details.

To increase your chances of admission, you should bring along (very) good bachelor grades, a high GMAT test result, a semester abroad or an international degree, and practical experience.

How to apply

You can apply online from March 15 to May 31. Decide for a degree course (German-English or 100% English track), enter your personal data and send us your application.

How to learn about your admission

Four to six weeks after the application deadline, you will receive notice via e-mail that your application ouctome is available in the online portal. Please log in to access the notification. In case of admission, you will also find your enrolment documents as well as important information on your first days in Mannheim in the portal. Orientation events take place in the week before lectures start. After having attended them, you will put together your study you will be able to create your study plan using the module catalog and familiarize yourself with the examination statutes.

 
If you would like to make an appointment for individual study counseling, just sign into our online calendar.
Learn more about our MMM and ask all questions you might have at our Online Information Fair on March,15 2018. We are looking forward to your visit.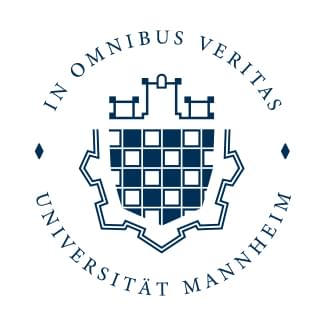 Universität Mannheim
Fakultät für Betriebswirtschaftslehre
Studienberatung

Consultation hour(s):
by phone Tue 1 p.m. – 2 p.m. and Wed 9 a.m. – 10 a.m.