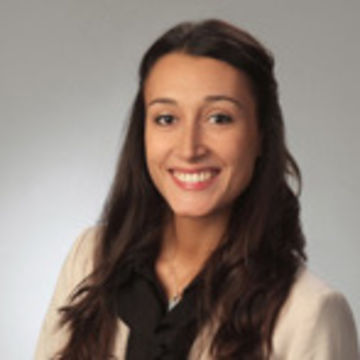 Dr. Veronica Valli
Chair of Quantitative Marketing and Consumer Analytics
University of Mannheim
L 5, 2 – Room 208
68161 Mannheim
Consultation hour(s):
only by appointment
Veronica Valli was born in Bologna and holds a Bachelor's degree in Economics and a Master's degree in Statistics with a focus on Marketing, both acquired at the University of Bologna. Since September 2013, she has been a Doctoral Candidate at the Chair of Quantitative Marketing and Consumer Analytics at the University of Mannheim. As such, she successfully completed the Marketing Track in the structured PhD program offered by the Center of Doctoral Studies in Business at the University of Mannheim. During her PhD she has been ongoing visiting professors from the University of Chicago Booth, Stanford and Bologna.
During her studies in Italy, Veronica interned as business analyst at a well-know national company and spent one semester abroad at the University of Ghent where she worked on her master thesis, which was published in 2013.
Veronica's research interests are focused on consumer decision-making and framing effects. In her dissertation, she investigates choice and consumption under preference uncertainty using field and lab experiments.
Recent papers:
"Time Preferences for Subscriptions: The Impact of Framing Benefits as Price Discounts or Bonus Time" with Florian Stahl and Daniel M. Bartels. Submitted to the Journal of Marketing Research.
"The Compromise Effect in Post-Purchase Consumption Behavior" with Florian Stahl, Elisa Montaguti and Itamar Simonson. Working Paper.
"Disentangling the Screening and Sunk-cost Effects" with Florian Stahl. Working Paper.
"Field Experiments", inHandbook of Market Researchwith Florian Stahl and Elea McDonnell Feit edited by Christian Homburg, Martin Klarmann and Arnd Vomberg. Springer International Publishing AG 2017.
"European Consumers' Perceived Seriousness of their Eating Habits Relative to other Personal Health Risks" with Christine Hoefkens, Mario Mazzocchi, Bruce W. Traill and Wim Verbeke, 2013, in Preventive Medicine, 57(5), 618-622.