Research and practice
Fruitful collaboration at all levels
Companies have very good reasons for connecting with our Business School. On the one hand, we provide professionally excellent management trainees. On the other hand, companies profit from our research findings. Research thrives on collaboration with company representatives, because only research questions relevant to practice deliver results that are useful for the daily business of the corporate world.
Our Business School works with companies at different levels: we collaborate with our business partners on research projects, educational events and career-related opportunities for our students. Our partner companies support us with advice on strategic decisions and are involved in the restructuring and development of academic programs. Thus, we can guarantee content that is relevant to practice and bring our students into contact with companies at an early stage.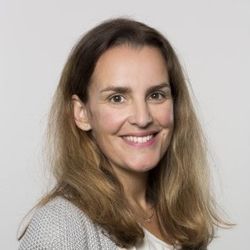 Many graduates of the University of Mannheim Business School are now working for our brands NIVEA, Eucerin or Hansaplast at the Beiersdorf headquarter in Hamburg – via direct employment, a trainee program or internship. We especially appreciate that students from the University of Mannheim bring along the right balance between high commitment and social responsibility.
Susanne Iser, Manager Strategic Recruiting & Talent Acquisition at Beiersdorf / Photo credit: Beiersdorf AG
At Unibail-Rodamco we want to attract the best talents. Graduates of Mannheim University are smart and analytically strong, bring a diversified and international background and are eager to take on high responsibilities in a challenging environment. We are looking for talents that want to make an impact and we find them in Mannheim.
Florian Senft, HR Manager bei Unibail-Rodamco / Photo credit: Unibail-Rodamco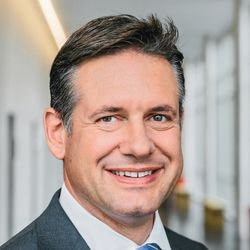 We've had very good success with the people from here. We've had people that are educationally absolutely up to the level where we want them to be, well prepared and professional. The people that study here are also down to earth and they are ready for the challenge that we will give them. And that mix is what convinces us to continue to hire from here.
Alexander Schwörer, CEO Peri GmbH / Photo credit: PERI
Career Network at the University of Mannheim
No matter whether you need help finding an internship, tips for an application or job information - the Career Network at the University of Mannheim offers students and companies plenty of information about career and vocation.
Dr. Liane Weitert
Head of Communications and Corporate Relations
University of Mannheim
Dean's Office Business School
L 5, 5 – Room 001
68131 Mannheim