Ways towards a Doctoral Degree
At the Business School, there are two ways of working towards a doctoral degree (Dr. rer. pol.).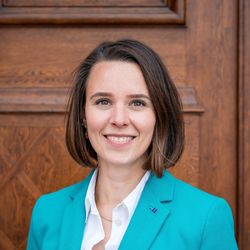 A doctoral education at a Chair allows for a lot of flexibility and offers room for development. Our team of young and dynamic researchers is highly motivated. It is great to exchange opinions with my fellows and start joint projects.
Ann-Catherin Werner, doctoral candidate, Prof. Spengel / Photo: Felix Zeiffer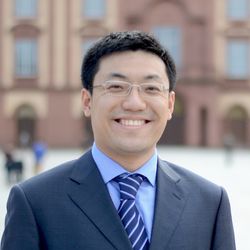 Pursuing my PhD at the Graduate School of Economic and Social Sciences was one of the most rewarding experiences in my life.
Prof. Qiang Guo, University of Southern Denmark / Photo: Kirstin Niedernolte